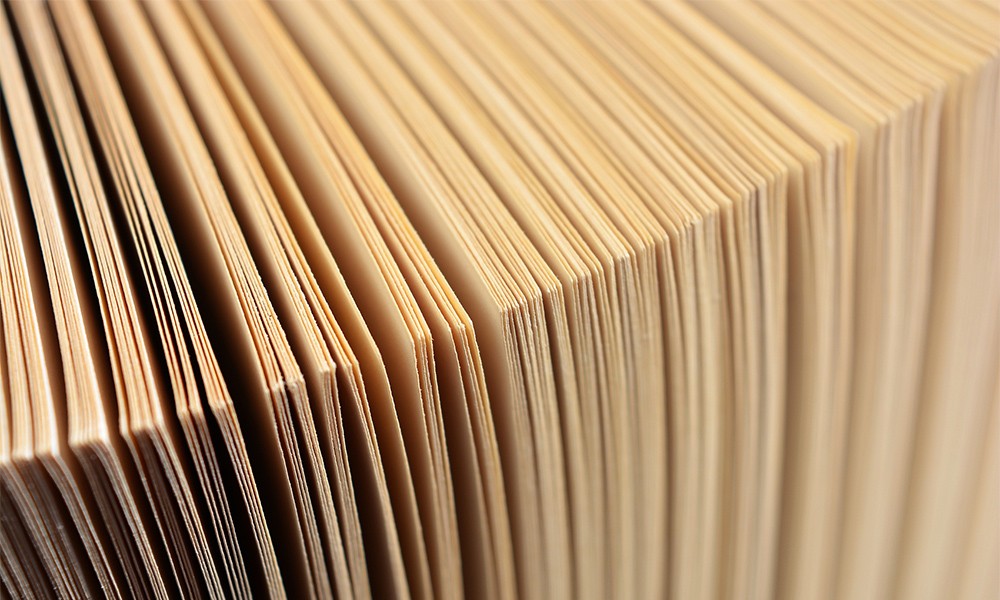 If you have ever ordered business cards, invitations, or some other printed paper product, you may have heard of the term "GSM."
Or, perhaps you ordered a printed product in bulk and had to iron out the nitty-gritty details of your purchase, including paper size and thickness.
You may have encountered this term during that process.
If you haven't heard of it, it's time you did, especially if you're constantly ordering printed products.
This term can heltly what yop you more precisely specify exacu want, whether you're ordering business cards, flyers, posters, signs, stickers – or any other type of printed matter.
So, what is GSM paper?
Here's everything you need to know.
What Is GSM Paper?
The term "GSM" stands for "grams per square meter."

For this standard, the weight of various types of paper is measured from a sample sheet cut to one square meter in size. No matter the length or width the paper becomes, the weight measurement is always taken from the square meter sheet.
For example, paper with a weight of 55 gsm will be much, much lighter and thinner than paper weighing 400 gsm. The 400 gsm paper, meanwhile, will be heavy, thick, and much more durable.
In addition, 55 gsm paper will not weigh that amount when it's cut to letter-size or poster-size. However, both still are considered 55 gsm paper, because that number represents a certain thickness or thinness.
For instance, the letter-size paper is A4, 55 gsm paper. The first measurement refers to the length and width, while the second measurement refers to the weight and thickness.
Why Does the Weight of Paper Matter?
As you can probably guess, paper with a lighter weight is best suited for specific applications, while thicker, heavier paper is better for others. Knowing the ideal GSM for your paper product can help you make a good decision regarding design and the way it will be used.

Here's an example: Business cards are small but contain important information. They're often saved or even passed around between contacts, business partners, and potential customers. As such, they need to be thicker, stiffer, and more durable than your average piece of paper.
On the other hand, flyers announcing a sale or an event have a temporary use. They communicate information to whoever receives them, and then they're usually thrown away. As such, these are often printed on flimsier paper with a lighter GSM.
If you're constantly ordering printed paper products, knowing the standard GSM for what you need is incredibly useful.
What Are GSM Paper Types and How Are They Used?
There are lots of various standards for GSM paper. The weight determines what the paper is used for, and is often called the paper's "grammage."
1. 35-55 gsm – The lightest type of paper, ranging from translucent tracing paper to newsprint.
2. 75-90 gsm – You'll find this weight of paper in sketchpads or notebooks. It's thick enough to draw on with pencil, but heavy ink or marker may bleed through.
3. 90-100 gsm – This is the weight of most types of household printer paper.
4. 120-140 gsm – The weight of your average promotional poster. Think movie posters hanging on a teenager's bedroom walls or product posters hanging in store windows.
5. 210-300 gsm – This thicker type of paper is stiffer but still bendable. You'll see it used for some magazine covers and higher-quality flyers. This is also the weight of most paper used for watercolors or painting.
6. 350-450 gsm – The highest GSM paper is pretty much cardstock. This is the stiffest, sturdiest paper and is used for business cards and invitations.
2 More Common Ways to Measure Paper Weight
GSM isn't the only way to measure the weight of paper. There are a few other systems that use different standards and measurements, which are used in different parts of the world:
1. Caliper
Another way to measure the thickness and weight of paper is to use a tool called a caliper, or a micrometer.
This method measures actual paper thickness in 1/1000 inch increments. This thickness can also be expressed in a measurement called points.
For example, paper measuring 0.008 inches in thickness is also referred to as 8-point media.
2. Basis Weight (U.S.)
In the U.S., a standard method for measuring paper weight is the Basis Weight system.
This system weighs 500 sheets of one paper type (called a "ream") in its uncut, basic sheet size.