The enforcement of the plastic bag ban takes effect in New York State today. And starting October 22nd, this Thursday, you can visit "The Plastic Bag Store" at 20 Times Square, a public art installation and immersive theater project that was delayed from March due to Covid-19. The Plastic Bag Store is a work by artist and director Robin Frohardt, produced by Pomegranate Arts and presented by Times Square Arts. It will be open free to the public through November 7, 2020 from Wednesdays to Sundays, with advance reservations.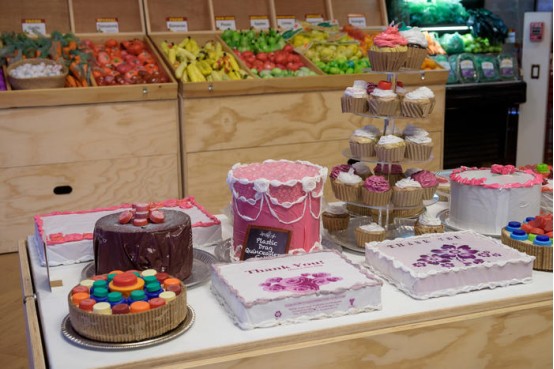 The store will have thousands of hand-sculpted "products" made from discarded, single-use plastics. You'll find everything you can find in a grocery store, like meat, produce, cakes, toiletries, dry goods, and even sushi rolls. According to Times Square Arts, "With The Plastic Bag Store, Robin Frohardt employs humor and craft to examine our culture of consumption and convenience and the enduring effects of single-use plastics. Small groups will enter The Plastic Bag Store for a 60-minute immersive experience, featuring hidden sets and a captivating puppet film that explores how the overabundance of plastic waste we leave behind might be misinterpreted by future generations."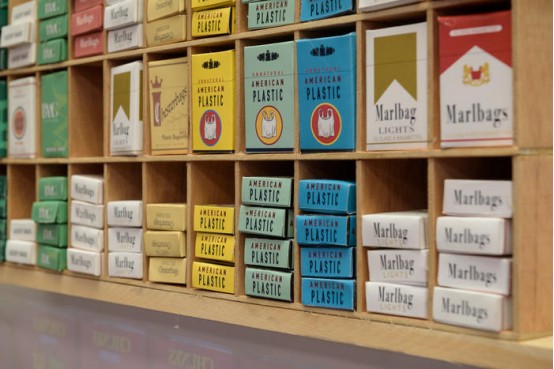 According to Frohardt, ""The Plastic Bag Store is a visually rich, tactile, and humorous experience that hopefully encourages a different way of thinking about the foreverness of plastic, the permanence of the disposable and that there is no 'away' when we throw something out. It is my attempt to make something authentic and human from that which is mass-produced. There is great humor to be found in the pitfalls of capitalism, and I find that humor and satire can be powerful tools for social criticism especially with issues that feel too sad and overwhelming to confront directly."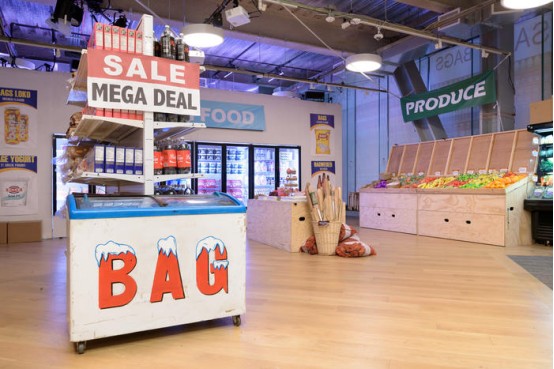 Yiwu Jialan Package CO.,LTD always insists on using environmental friendly packaging paper bags,non-toxic and pollution-free,all Jialan paper bag made by Eco-friendly materials.
We will always incorporate environmental protection into our corporate culture,Thank you for choosing and trusting us!