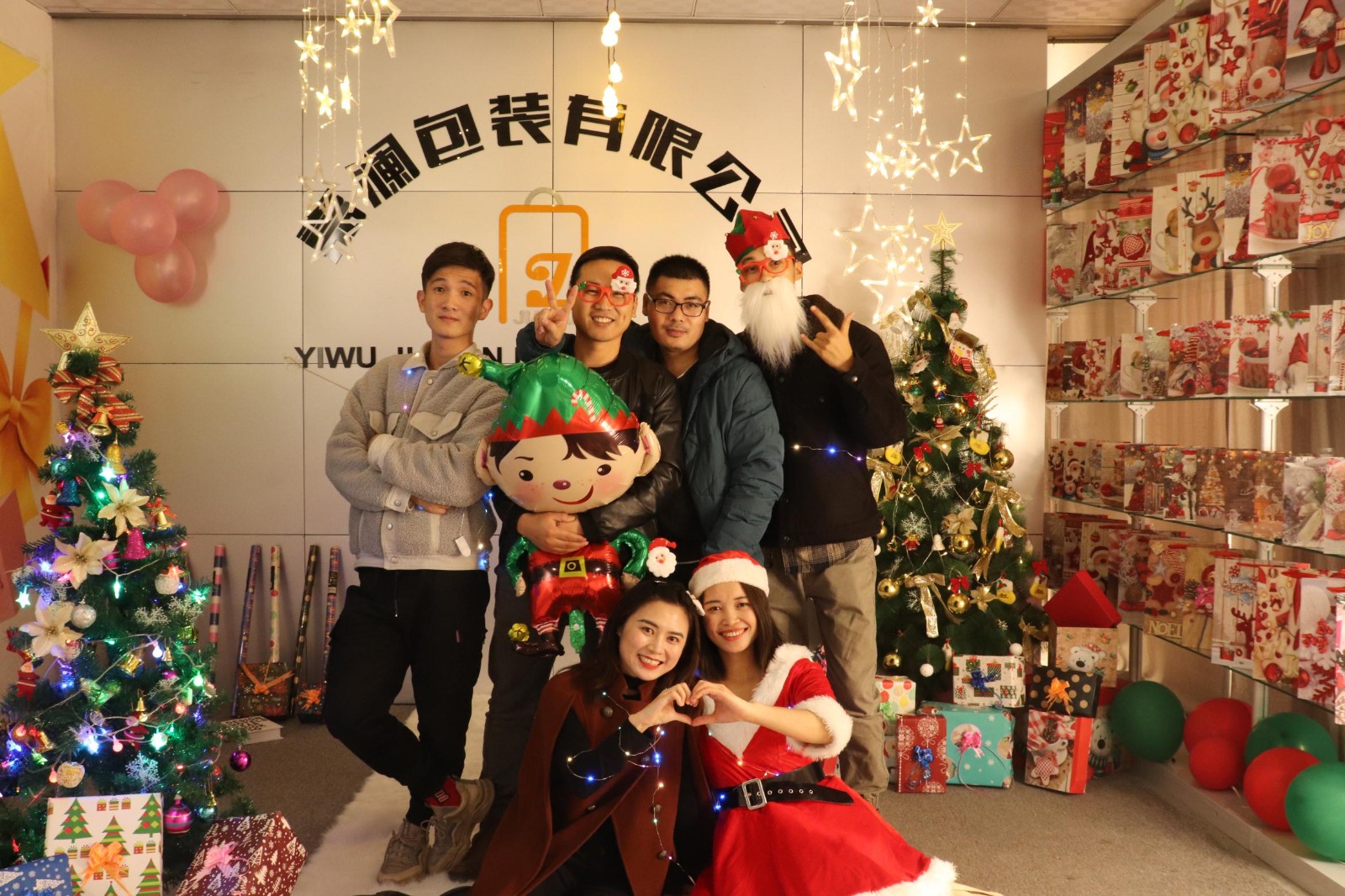 (Our staff are celebrating Christmas)
Two weeks ago, Gloria had been preparing Christmas gifts for her clients. Before 2020, we will visit customers abroad and bring gifts every Christmas. Due to the impact of the virus, our company did not organize employees to visit foreign customers this year, and all visit methods have become online visits.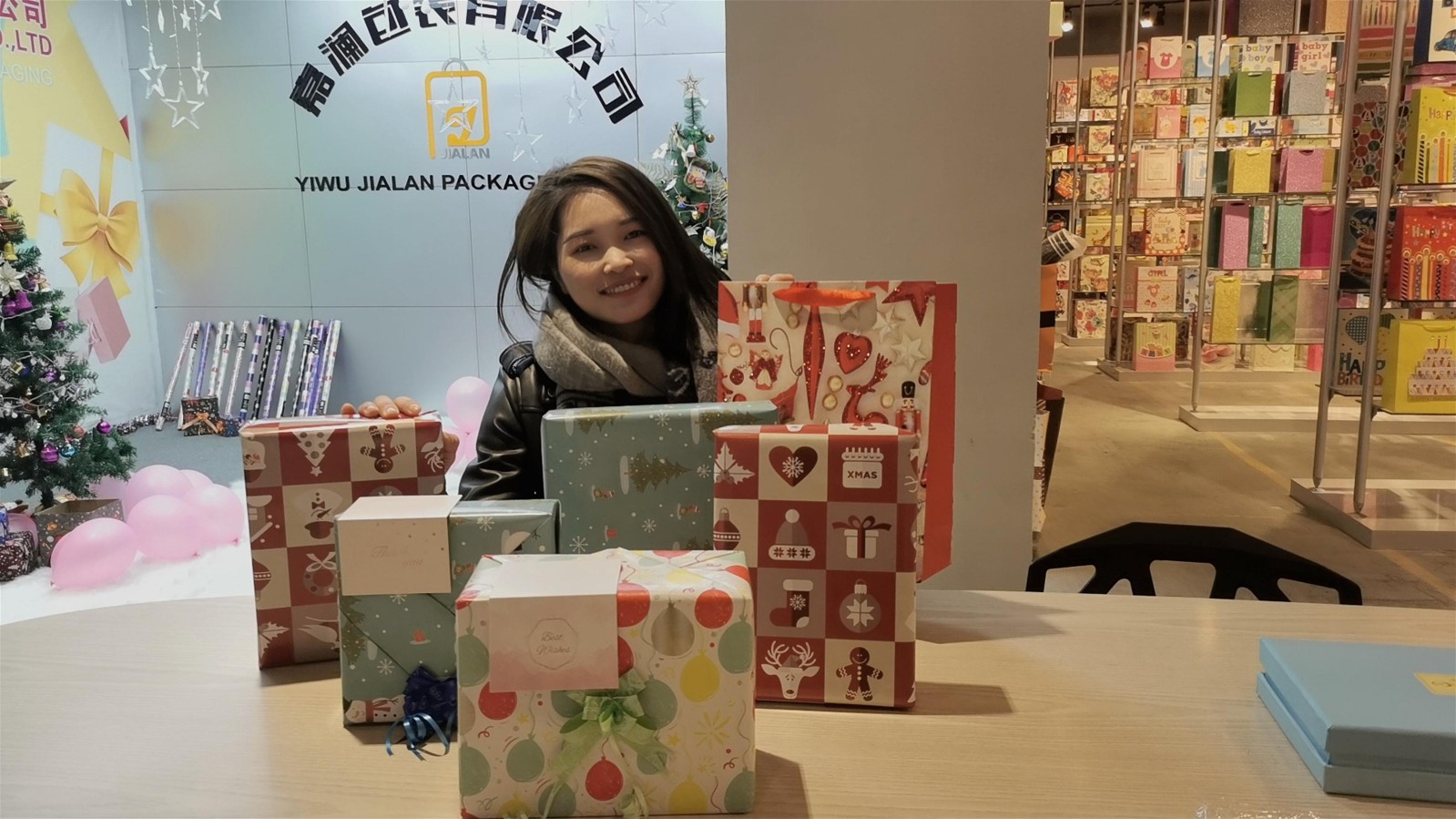 (Gloria is packing gifts, (these gifts will be sent to customers by international express.)
"2020 is a very special year. Both our customers and us have experienced many difficulties. Fortunately, we finally ushered in Christmas. This is our victory! There are still a few days before the end of 2020. I hope everyone can be healthy and happy. This is my personal wish,and the company's wish too." She said.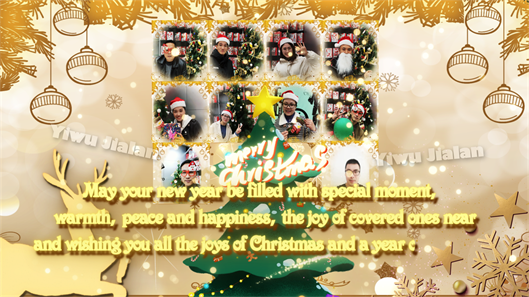 (Group blessing photos from Yiwu Jialan Package)
We has sent beautiful Christmas greetings to customers yesterday.Now, we also send you a blessing:
May your new year be filled with special moment,warmth,peace and happiness,the joy of covered ones near and wishing you all the joys of Christmas and a year of happiness!