April is destined to be an extraordinary January! In this colorful and splendid day, all the staff of Yiwu Jialan Package Products Co., Ltd. are ready to go to participate in the Hong Kong Gift Fair and the Canton Fair, two major international commercial and trade information exchange exhibitions.
In this Hong Kong exhibition, Jialan Package's exhibitor booth is at the booth number 5G-A39 of the Hong Kong Gifts and Premium Fair. Our staff arrived two days in advance to deliver the latest fashion gift boxes, paper gift bags, gifts Wrapping paper, Christmas themed paper gift packaging is displayed in every most conspicuous position.
April 19th is the opening day of the Hong Kong Exhibition. This day, the Hong Kong Exhibition Center has gathered more than 4,100 exhibitors and more than 200 buyer groups from all over the world. The exhibition kicked off with seven events at the same time: Hong Kong Gifts and Premium Fair, Hong Kong Fashion Home Products Fair, Hong Kong International Home Textiles Fair, Hong Kong International Printing Fair and Packaging Fair. The grand scene attracted the attention of people from all over the world.
On-site signing of the exhibition
The exhibition site was crowded with people, and Mr. Luo and Mr. Zhu, the chairman of Jialan Package, also came to the site to talk with customers and sign orders. (Picture 2. Mr. Luo and Mr. Zhu are signing the bill with the customer)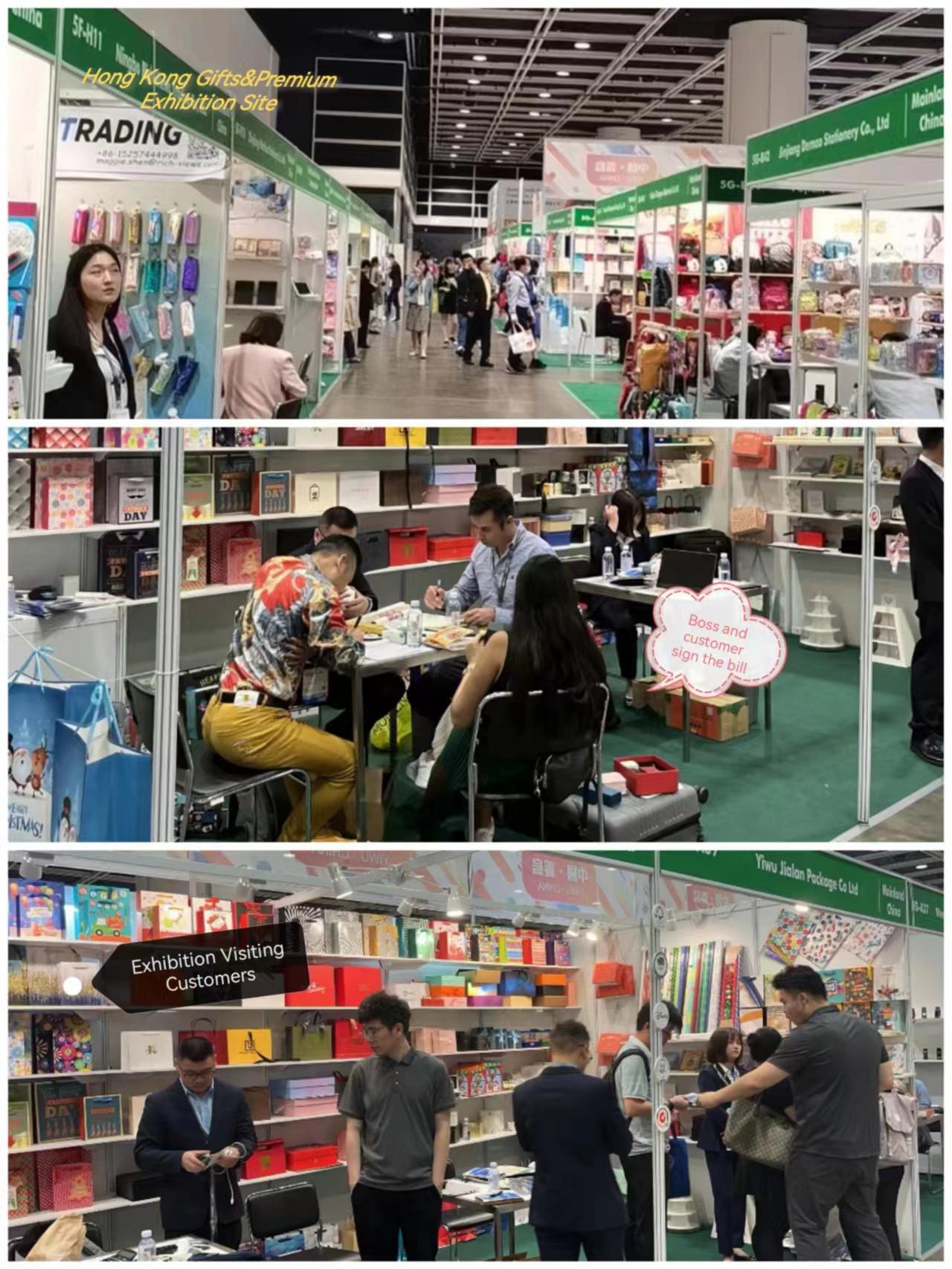 Sales manager Mike patiently received
Our business manager Mike patiently received every visiting customer, and introduced the growth history of our Jialan Packaging Company, the design concept of new products, and the environmentally friendly paper raw materials used in our gift bags, gift boxes and other paper packaging As well as the modern exquisite printing technology, it is worth mentioning that the printing ink of our exhibits this year uses the plant soybean ink that has passed the FSC environmental protection certification, bringing customers a truly safe use experience.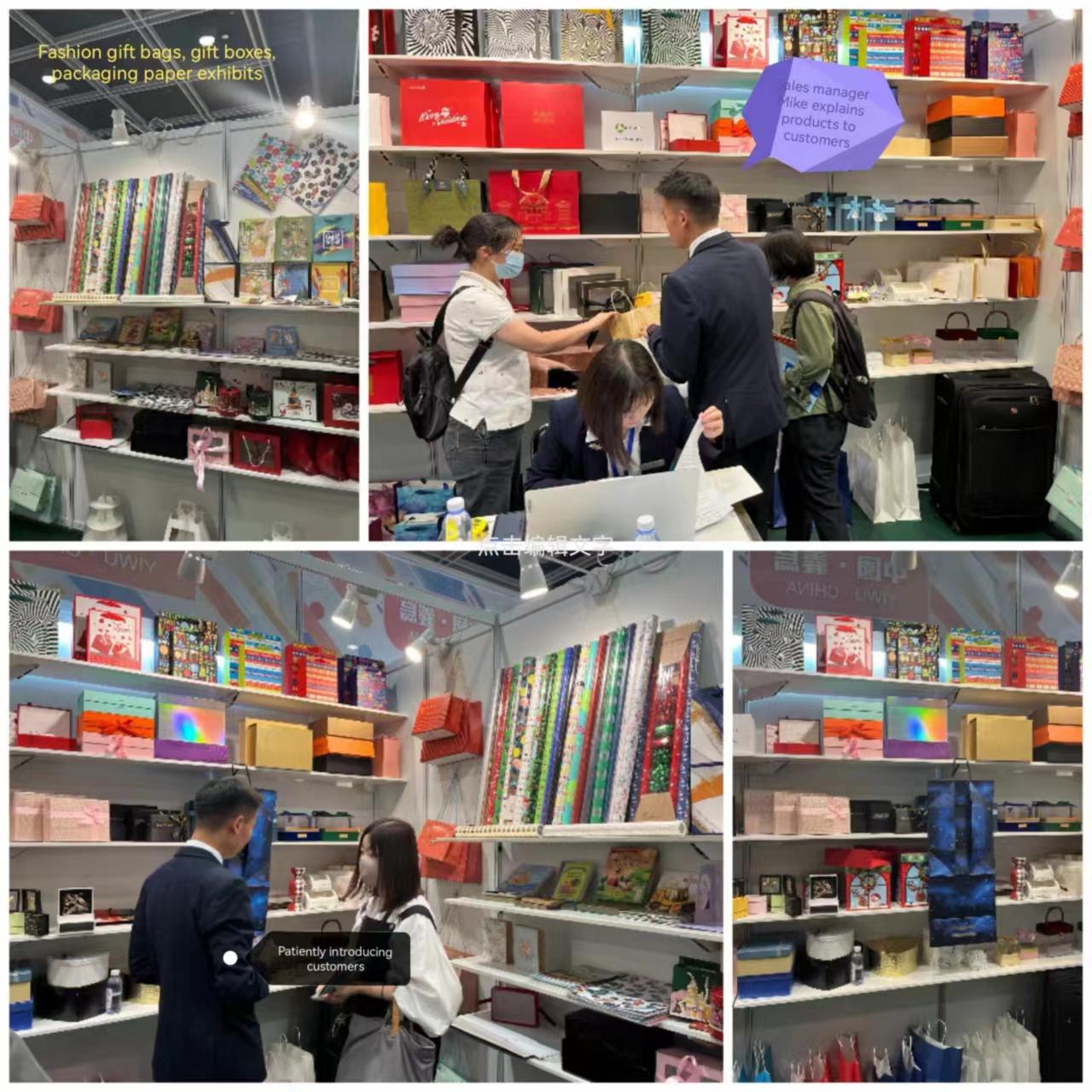 Intelligent ecology, healthy production
"Low-carbon life, smart environmental protection" has always been the production philosophy of Jialan Package. As a daily consumables production and trading company, we will try our best to reduce the pollution caused by the production of paper products. To this end, the company has specially established a special waste paper recycling station, which can recycle the used waste paper raw materials for secondary recycling.
Time flies, and the three-day Hong Kong Gifts and Premium Fair is coming to an end, and Jialan's friends are also packing their bags and preparing to return.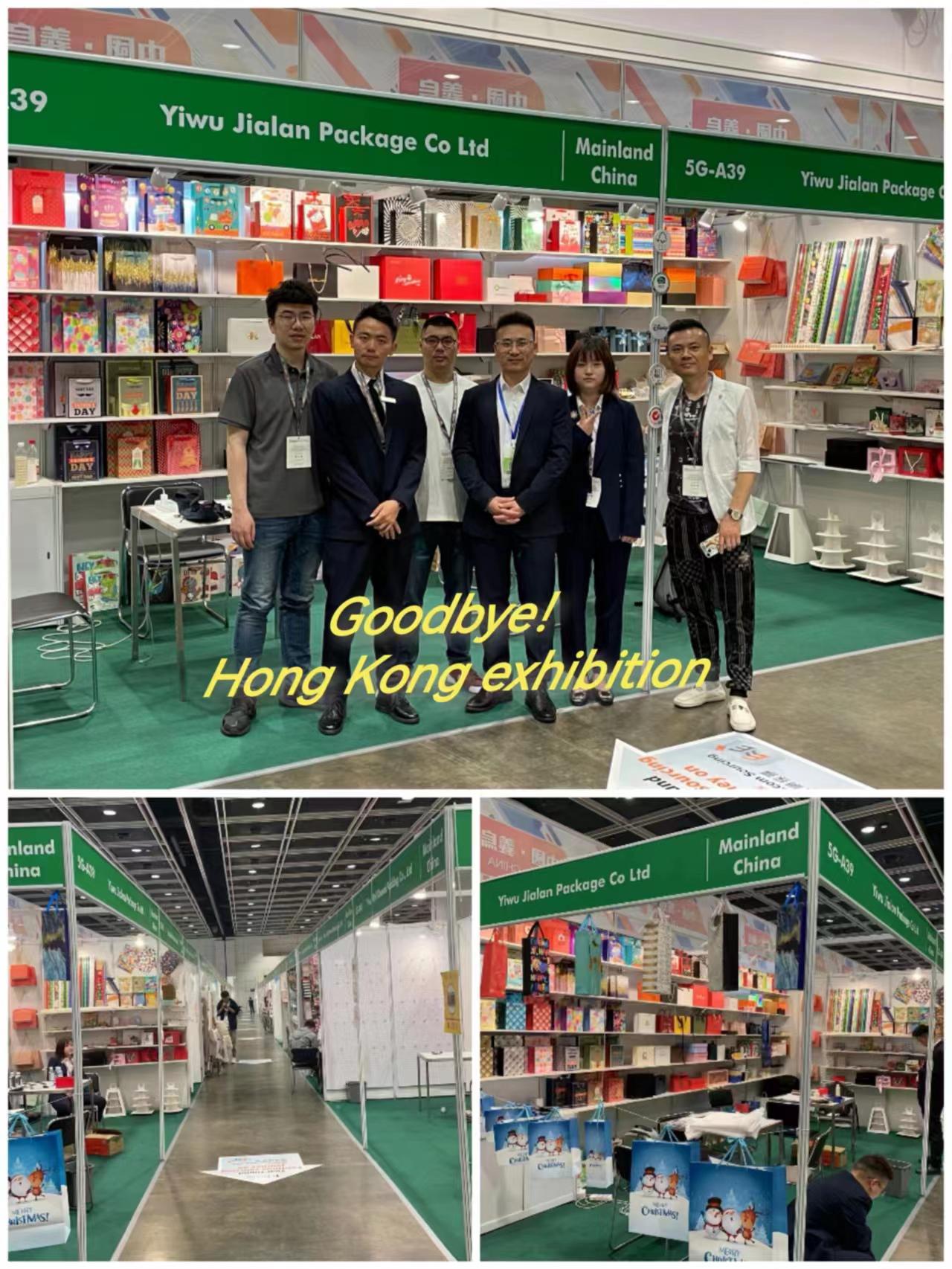 If you have not had time to arrive at the Hong Kong exhibition to learn about our company and our fashionable and exquisite gift bags, gift boxes and other exhibits, you can go to Guangzhou Station to participate in the 133rd Canton Fair during April 23-27, and visit our booth number: No. : 11.1F37Learn more first-hand information about Jialan Package fashion gift packaging customization!