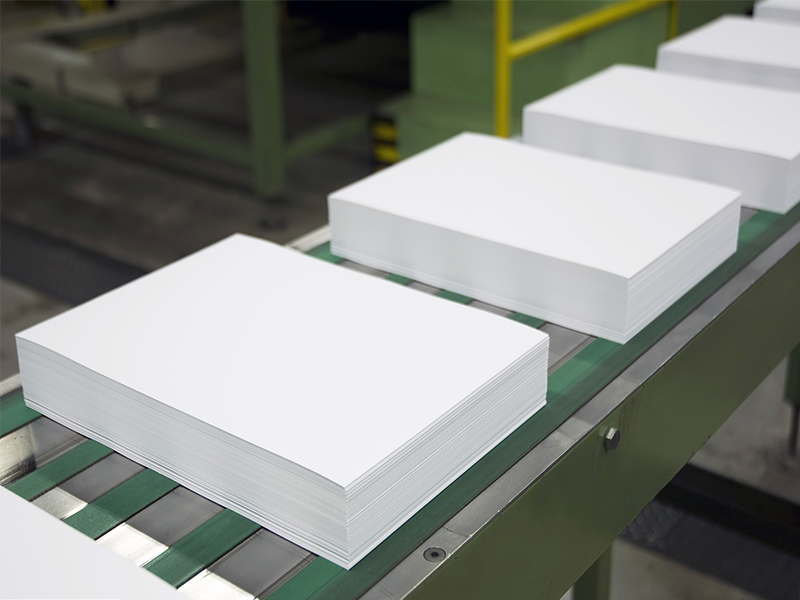 Paper prices have soared in China due to surging shipping costs for imported paper pulp and a robust recovery in domestic demand as a result of the steady business resumption.
The owner of a printing store in Beijing told the Global Times on Monday that paper prices have been rising since 2020, as the COVID-19 pandemic disrupted logistics and paper pulp imports.
"The price rose every two to three months. Now, it's about 8,000 yuan ($1,248) per ton in increase," the owner said, which means the store might have to raise its own selling prices.
Many domestic paper manufacturers reported strong first-quarter financial results. Shandong Chenming Paper Holdings said net income rose 481.4 percent year-on-year to reach 1.2 billion yuan, while Shandong Sun Paper Co's profit was up 106.7 percent to 1.1 billion yuan.
However, some of these same paper companies have suspended production because of high raw materials prices, media reports said. For example, Shandong Chenming Paper Holdings announced on April 27 that it would suspend production of paper for printing and writing purposes for 10 days in May.
Sarah Feng, director of UMPaper, told the Global Times on Monday that the combined impact of international logistics issues, higher shipping costs and robust domestic demand drove up pulp prices, with paper prices rising as a result. High pulp futures prices also boosted spot pulp prices, she said.
China lacks sufficient forest resources, so the paper sector usually imports wood chips or paper pulp from sources in South America, Europe and Russia, she said, noting that import prices have been rising since July 2020.
Data from Manzhouli customs in North China's Inner Mongolia Autonomous Region showed that imports of paper pulp through the port increased 37 percent year-on-year to reach 70,000 tons in the first quarter, with import value up 42.1 percent to hit 260 million yuan.
Price fluctuations of bulk commodities are common over prolonged periods, Feng said, but consumers aren't feeling the impact too much due to long-term supply contracts at large supermarkets.