After a period of precipitation in the paper packaging industry, I found that people making paper packaging, gift boxes, and gift bags are getting more and more crowded, and this track has become extremely congested. If you want to break through, you have to think of some new way out.
So I focused my attention on the sub-category packaging. After searching for various materials and predicting the prospects and trends of the packaging industry, I discovered a new continent. It is said that this sub-category will lead people to a new era of intelligent packaging. Speaking of which have you ever wondered what it is? Now I will reveal its mystery to everyone. This is a "paper tube", which is also called a hug barrel and has a round face package.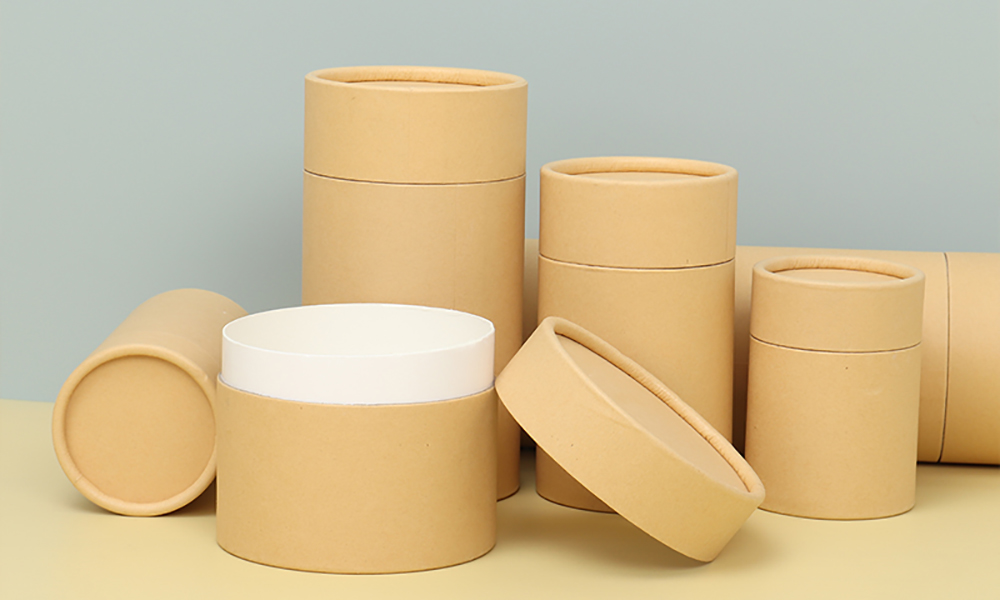 "Paper tube" is a category that I have been researching recently. Through the collection of various materials, I learned that the use of paper tubes in various industries has surged, covering Asia Pacific, North America, Europe, Latin America and other regions of the world. The use of paper tubes is mostly in the health care industry, cosmetics and personal care industries.
These findings, we can clearly see from the data from Deals On Health, show that women spend close to $313 a month on beauty products, while the global beauty industry can reach $511 billion in 2021, and is expected to grow in 2021-2027 will grow at a healthy rate of over 6.6% over the forecast period of 2019.
Of course, after understanding the market development prospects of paper tubes, do you really want to know the charm of paper tubes to win the favor of brands and consumers? Now let's explore the secrets of this.
Five advantages of choosing paper tube packaging:
1. Strong plasticity and easy to print, highly customizable
Smart paper tube packaging has the same strong plasticity as traditional carton packaging. We can print and dye the patterns and logos that food manufacturers, cosmetic brands, wine manufacturers and other brands want on paper tubes through modern and exquisite printing processes.
Of course, in terms of height, we can also customize different sizes according to customer needs.
2. Environmentally friendly, pollution-free and recyclable
In shopping malls and supermarkets, those beautifully printed branded paper tube packaging can be seen everywhere. Some of these paper tube packaging are the packaging of biscuits and potato chips that people like, and some are environmentally friendly kraft paper packaging used to install pencils, drawing paper, fishing rods, etc. The raw materials of these paper tube packaging are reusable and recycled wood pulp. to make. They are not only safe, but also environmentally friendly.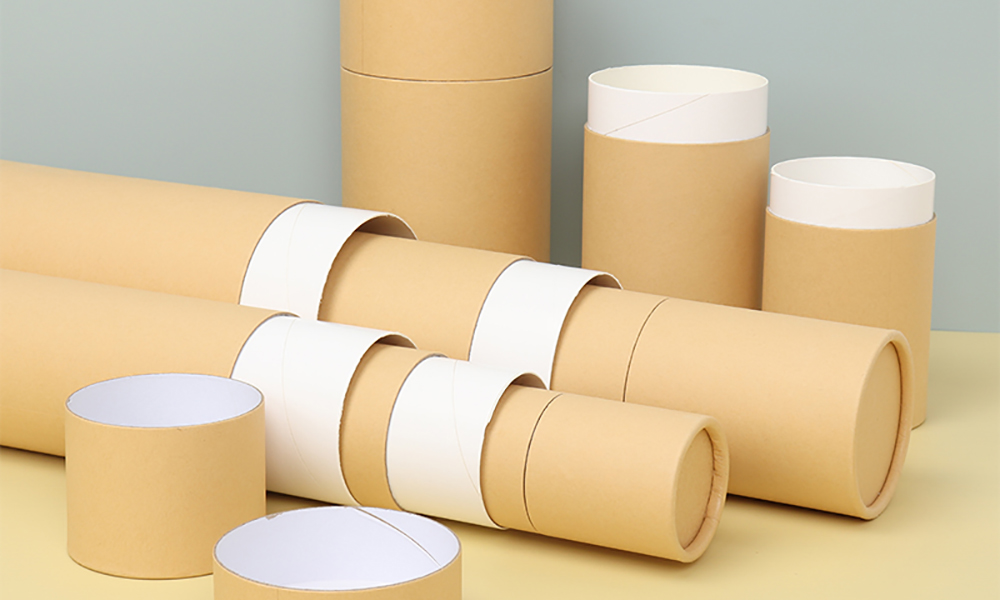 3. Light weight, easy to transport
Compared with the traditional packaging tools wooden tubes and iron tubes, paper tubes are lighter in weight. During transportation, we can stack multiple paper tubes for shipment, which not only saves space, but also saves freight.
4. Low cost, with price advantage
The reason why many brands like paper tubes for packaging is that its cost is less than that of square, special-shaped or other creative box types, which virtually saves raw material procurement, printing, Expenses incurred in manufacturing processes such as cutting.
5. Moisture resistance
We all know that the raw material of the paper tube is paper, which means that it is very susceptible to moisture, especially in the rainy season, it is more likely to become wet due to the greater humidity in the air.
However, with the rapid development of scientific and technological information, we have enough technical processes to prevent it from getting wet. This kind of moisture-proof method can be treated with plastic film, so that it can be well protected from moisture. Just like many tea manufacturers who like to use paper tube packaging, they also choose paper packaging, but it can effectively protect the tea from moisture, which has a lot to do with the process used by paper tube manufacturers in production.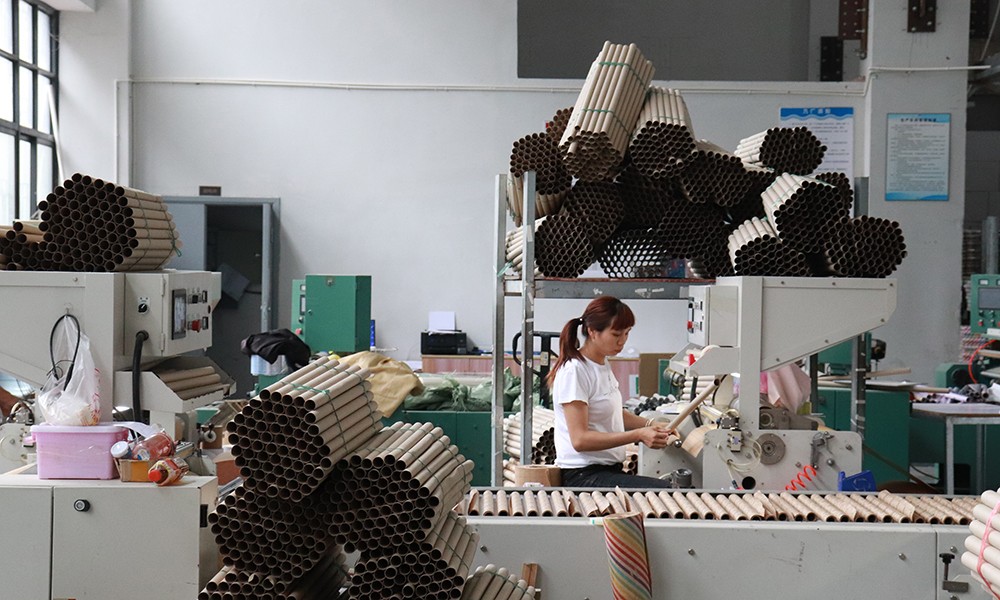 How to choose a paper tube packaging manufacturer?
I think as a senior brand buyer, I will definitely think about the following issues when choosing a direct factory for product packaging, production design, and design as a supplier.
1. Can this packaging factory make the packaging product pattern I need?
2. What is the environment of this packaging factory, can it guarantee the quality I need?
3. Can this packaging factory give me a stronger price to reduce my budget?
4. What are the channel resources for this packaging factory to transport?
5. Can this packing factory complete the order delivery at the time I need?
Yes, these are the key issues that buyers consider when choosing a supplier factory. Have you been troubled by these issues? Don't know whether to choose a local packaging factory or a foreign packaging factory? I don't know if the manufacturer has the strength to make the packaging that they are satisfied with.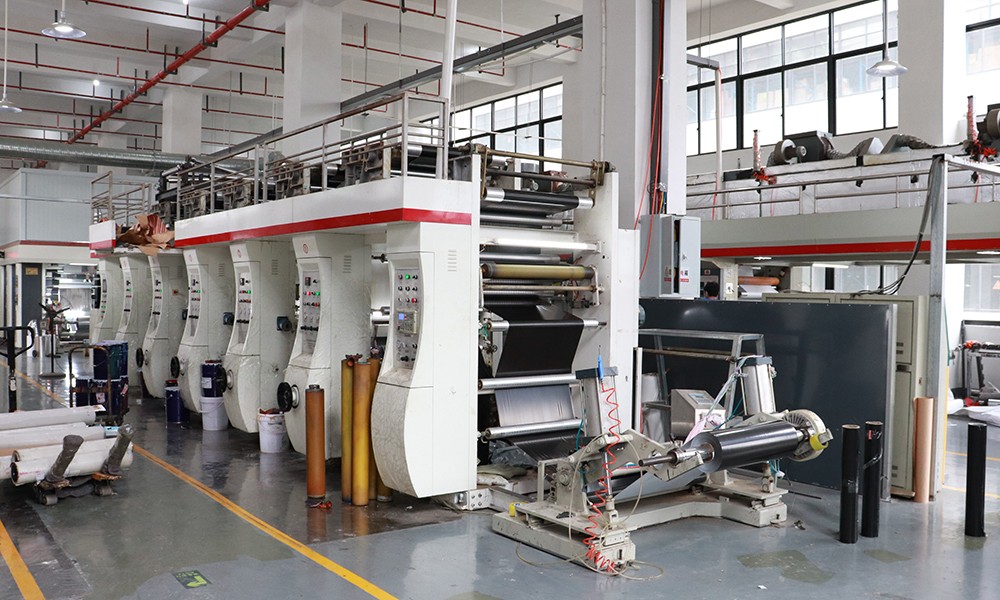 If you really don't know how to choose, then you can consider Jialan Packaging Products Co., Ltd. as your long-term brand packaging supplier.
Jialan package is a professional carton and paper bag packaging manufacturer in China. It can provide global customer order services. It has factories, machines, equipment, design, sales and other teams. The factory has strong strength, and has a strong customer base and logistics group.
We can To provide you with one-stop product packaging customized OEM/ODM services, to develop a perfect product packaging solution for you, to give your products more vitality and commercial value, we wholeheartedly welcome your order consulting services.