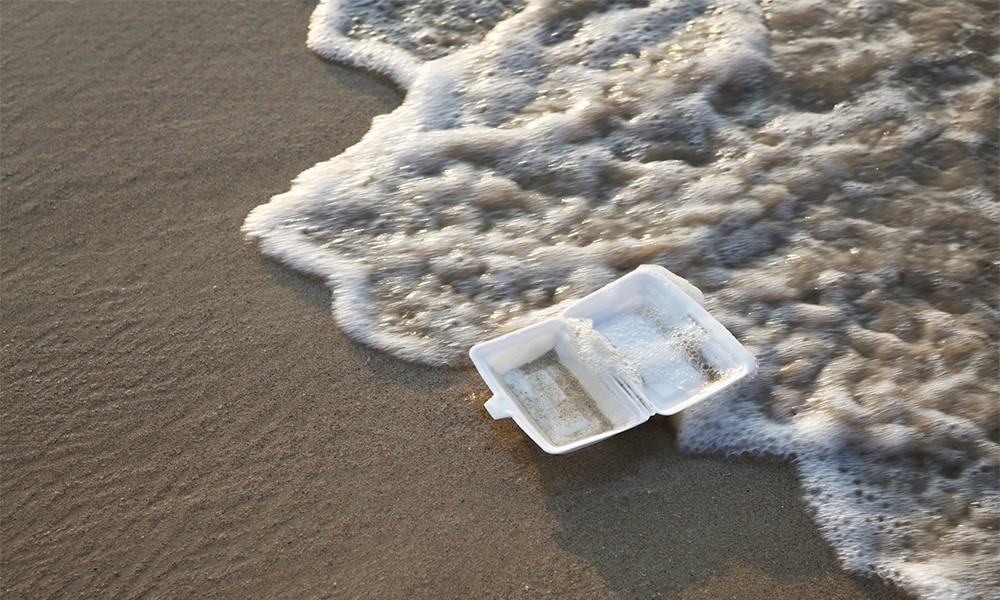 Colorado lawmakers this week sent Gov. Jared Polis House Bill 1162, which would establish a fee for single-use products, such as plastic and paper grocery bags, and let retailers keep some of the proceeds.
The bill would also ban the use of Styrofoam by restaurants starting in 2024.
The measure has long been a priority of Democrats, but it has taken years to get the policy to the point where it had enough votes to clear the Legislature.
Here's what the bill would do:
Plastic bags would be banned in Colorado starting in 2024, with some exceptions
The measure would ban all single-use plastic bags in Colorado starting in 2024. But there are asterisks.
Restaurants that prepare or serve food in individual portions for immediate on- or off-premises consumption would be exempt, as would stores that operate solely in Colorado and have three or fewer locations.
Businesses that are still allowed to offer plastic bags must collect a fee of at least 10 cents on each bag. The fee may be higher if a city or county enacts a higher charge.
"We're hoping that they also make the culture-change decision," said Sen. Julie Gonzales, D-Denver, prime sponsor of the bill.
Businesses that are prohibited from offering plastic bags may distribute them, with fees, between January and July 2024 if they were in their inventory before the start of that year.
Plastic and paper fees begin in 2023
Starting on Jan. 1, 2023, all businesses would be required to impose at least a 10 cent fee on plastic and paper bags. The fee may be higher if a city or county enacts a higher charge.
People who are in federal or state food assistance programs wouldn't have to pay the fees as long as they can prove that they are enrolled in one of those initiatives.
How will consumers know?
Under the bill, businesses would be forced to "conspicuously display" a sign inside or outside their stores alerting customers to the bag fee.
The charge would also be listed on patrons' receipts. The fee cannot be refunded.
Say goodbye to Styrofoam
It's not just plastic bags that lawmakers are aiming to do away with. The bill would also ban polystyrene products – also known as Styrofoam – across the state starting on Jan. 1, 2024.
The only exception is that restaurants would be able to continue using Styrofoam products for takeout after that date until their inventory is gone.
What if stores don't comply?
Municipalities and cities would be able to sue businesses that don't comply with the new bag-fee and Styrofoam rules.
They also may assess these fines:
$500 for a second violation.
$1,000 for a third or subsequent violation.
The fines would be assessed per violation during a retail sale. In other words, if a business illegally handed out 10 plastic bags during one transaction, they would be considered to have violated the law only once.
The measure also repeals a restriction on local governments barring them from introducing restrictions on plastic materials that are more stringent than the state's.