The time has entered April 2023, another year when the spring is warm and the flowers are blooming. In this beautiful season, Jialan Pacakge was invited to participate in two large trade shows in China.They are the Hong Kong Fair and the Canton Fair.Charming April, full of spring, Jialan package will bring you the latest gift packaging design to invite you to meet in Hong Kong and Guangzhou, and look forward to a feast of fashionable and creative gift packaging with you.

About Hong Kong Exhibition
As we all know, Hong Kong is an important hub where Eastern and Western cultures meet. Since the outbreak of the epidemic in 2019, affected by China's epidemic prevention policy, commercial trade between countries has gradually changed from offline exhibition cooperation to online cloud cooperation.
After three years, the epidemic dissipated, and China began to open up and develop its economy. At that time, five exhibitions organized by the Hong Kong Trade Development Council will be held simultaneously from April 19th to 22nd. It is understood that this exhibition has attracted more than 3,800 exhibitors from 23 countries to participate in the exhibition. The grand occasion of the exhibition is beyond imagination. Customers from all over the world are welcome to visit!
About Canton Fair
The Canton Fair, also known as the China Import and Export Fair, has held 132 sessions so far. This year's Canton Fair is the 133th session since China opened up after the epidemic. This year's Canton Fair will be held on April 23-27.
It is understood that this year's Canton Fair is ahead of its grand occasion. There are 70,000 booths in the export exhibition alone, and 34,000 exhibitors, including 5,700 brand enterprises, individual champions in manufacturing, and national high-tech enterprises.
The import exhibition has attracted 508 overseas companies from more than 40 countries and regions including the United States, Canada, Italy, Germany, and Spain to participate in the exhibition, and 35,000 companies will participate in the exhibition online to meet everyone on the "cloud" meet.
As an exhibitor of the Canton Fair and the Hong Kong Exhibition, we are honored to be able to meet with you in Hong Kong or Guangzhou in April to discuss new cooperation opportunities!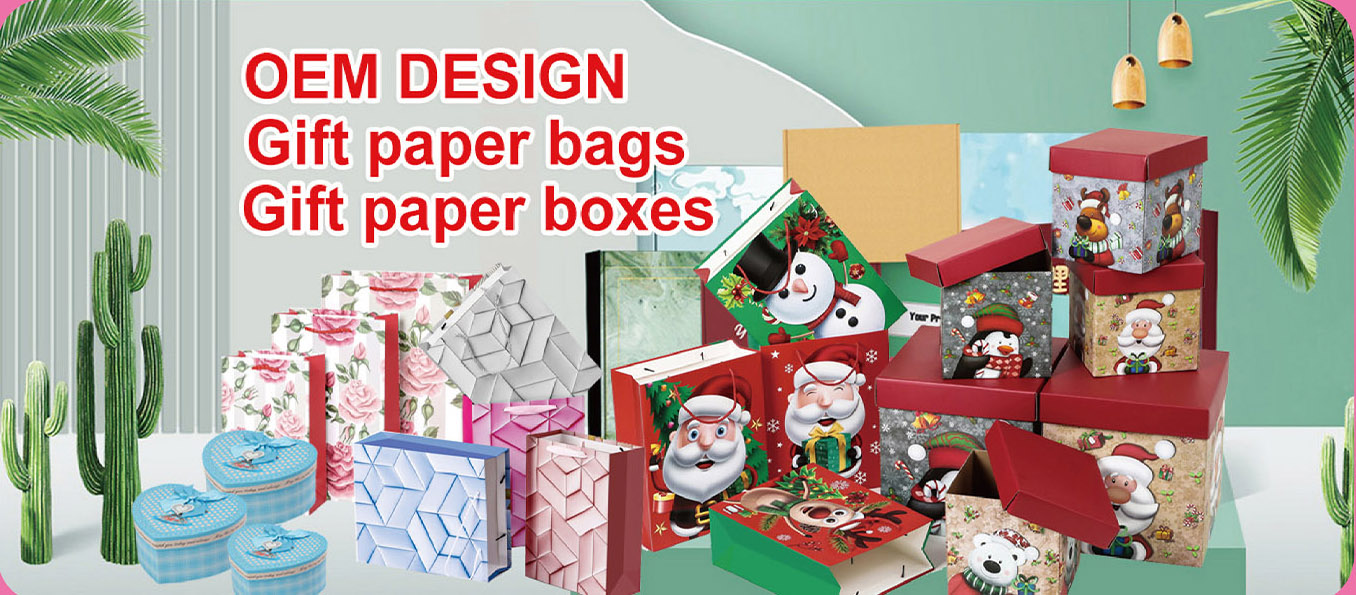 Jialan Company Profile:
Jialan Package: We are an industry and trade integration company that exports paper gift packaging products. We have our own gift production and processing factory. The factory area will be upgraded from 2023, expanding from the original 3000㎡ to 5000㎡, fully automated The large-scale production equipment of the company has gradually developed from one automatic bag folding machine, one laminating machine, two creasing machines, and three edge cutting machines to two automatic bag folding machines. Our daily output standard has changed from the original 4w +pcs gradually increased to 8W+pcs, and our packaging workers also expanded from the original 50 to more than 100.
Nowadays, Jialan OEM produces customized gift packaging paper bags, and the paper boxes are exported to the Middle East, Europe, America, Southeast Asia and other regions. Our styles are deeply loved by consumers all over the world. We have cooperated with more than 30 brand customers all over the world countries, the cooperation time is as long as 10 years.
The rapid development of Jialan Package all the time is inseparable from the company's business philosophy of "quality-oriented, solving more customized paper packaging problems for customers". This concept has a great boosting effect on both customers and ourselves. It has been urging us to be brave and keep innovating and improving,provide customers with perfect custom paper packaging design and printing solutions!
Focusing on the two exhibitions in April, we will have thousands of new and fashionable gift bags, gift boxes, greeting cards, wrapping paper, children's cards, books and picture books and other eco-friendly paper packaging products. We will meet you in Guangzhou and Hong Kong, and look forward to coming from all over the world Customers come to the booth to discuss cooperation!
Past review: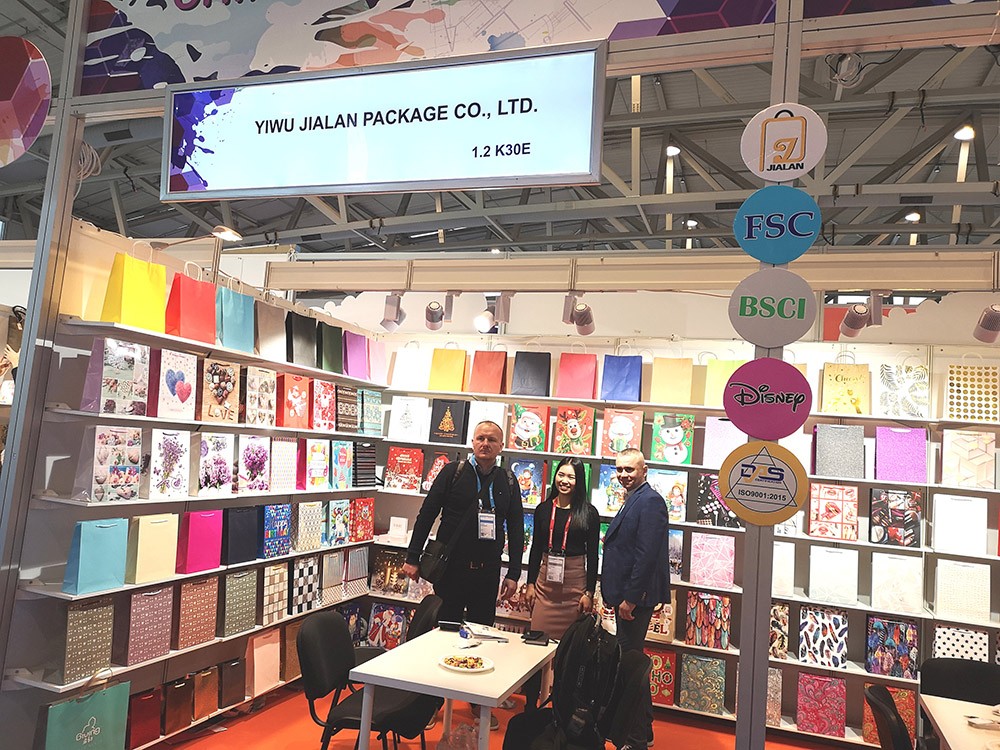 2018.2 Germany Exhibition
Christmas World in Frankfurt, Germany is the most famous and influential Christmas gift fair in the world. We take part in the exhibition every year with the latest Christmas gift packaging designs. Our exquisite gift bags bring new ideas to customers and are also popular in various countries.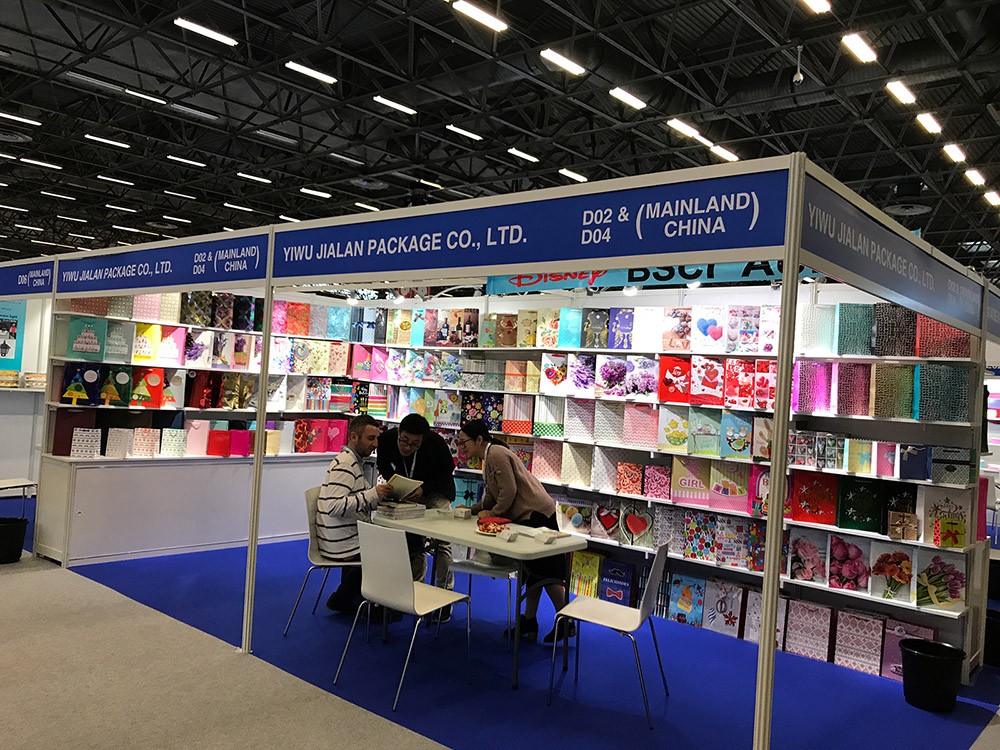 2020 Birmingham Fair
The Birmingham Consumer Goods Fair is one of the most influential exhibitions in the UK, which provides a platform for exhibitions in the home, gift and fashion industries. In 2020, we traveled to the UK to participate in the early stage of the pandemic, and our new design gift bags were very popular with the buyers who participated in the exhibition at that time!
If you want to know more about our new gift paper packaging products, you can visit the exhibition hall and negotiate with us in person. If you are unable to go there due to time constraints, you can also leave a message with us through the website, Fb, ins, YouTube, pin and other social media!