In this world, the most common relationship between people is the "interest relationship". The export relationship of such interests maintains the health and stability of people's lives. Manufacturers, suppliers, sellers, and consumers are interlinked, showing a balance between supply and demand.
Wine is the favorite of most people. If you have something or nothing to drink, you should raise a glass to celebrate with friends, large-scale events, and important festivals. Of course, there are many kinds of alcohol in the world. Chinese people like to drink white wine and kumiss, while people in Western countries like to drink red wine, cocktails and spirits. In fact, no matter which wine we choose, we will consider its packaging. And red wine manufacturers think more than ordinary people "what kind of wine paper bags to choose?".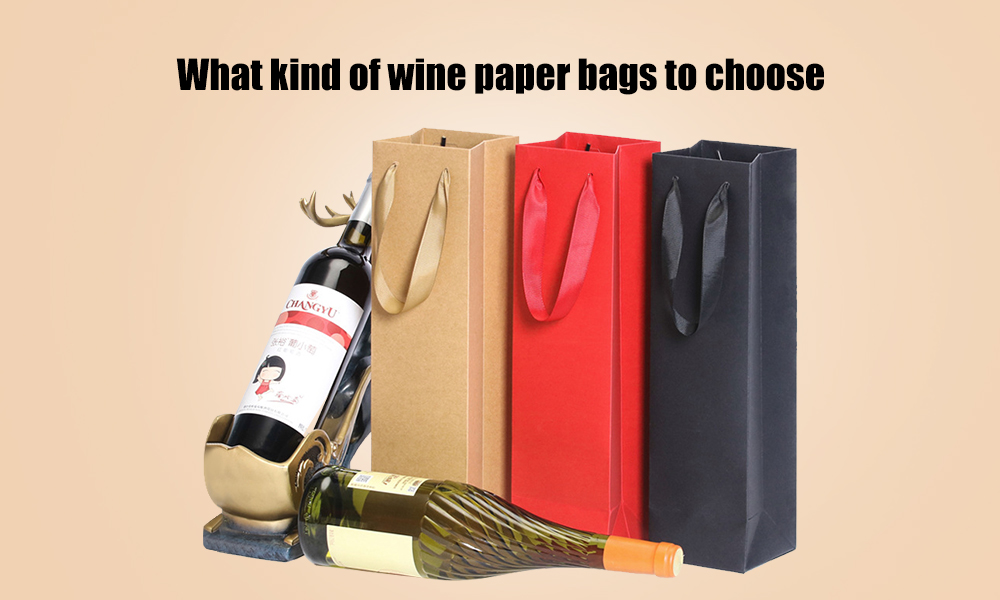 In the current market wine packaging market, there are four types of bentwood wine boxes, reusable non-woven wine bags, jute wine bags, and paper wine bags. Now, let's take a closer look at their features.
1. Bentwood wine box
As the name suggests, its raw material is natural bentwood, which is made by carpenters and packs red wine. The wine box made of bentwood has good sealing and moisture resistance and is more suitable for wine storage.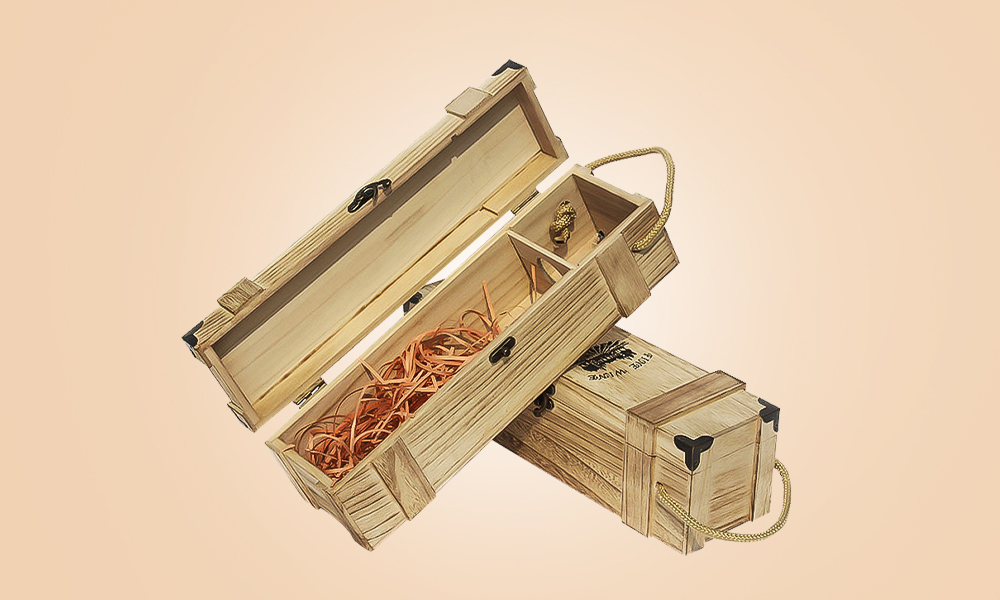 2. Non-woven wine bag
Most non-woven wine bags are used when carrying wine. The material it chooses is biodegradable non-woven fabric, which will not pollute the environment even if it is not used.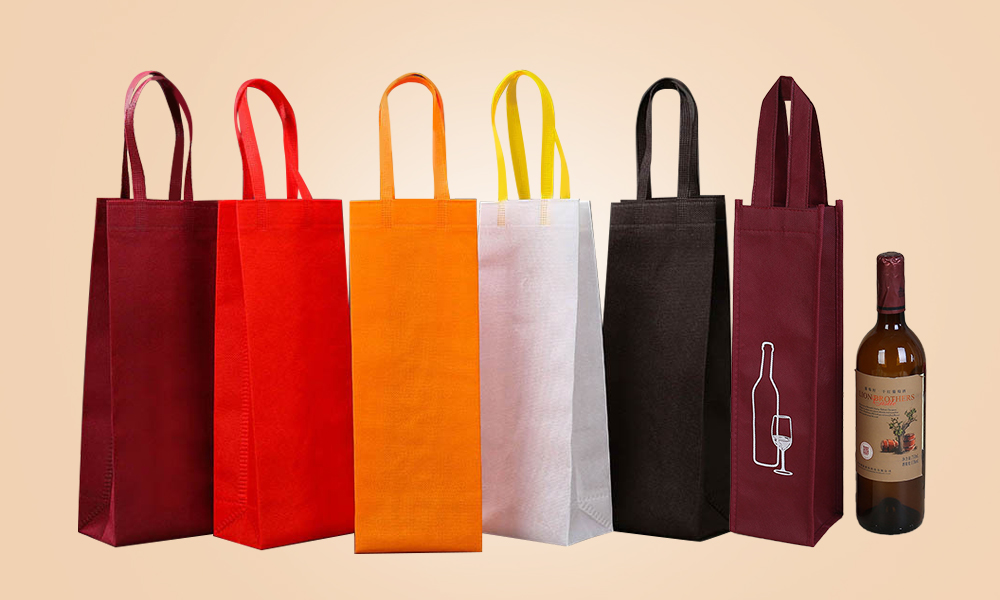 3. Jute wine bag
It is a very strong bag that can be used directly to carry wine bottles. The general jute wine bag will have a padded handle and a drawstring closure, but it is used more in custom wine bottles in promotions and brand advertising. Jute wine bags are also more suitable as packaging for high-end wine.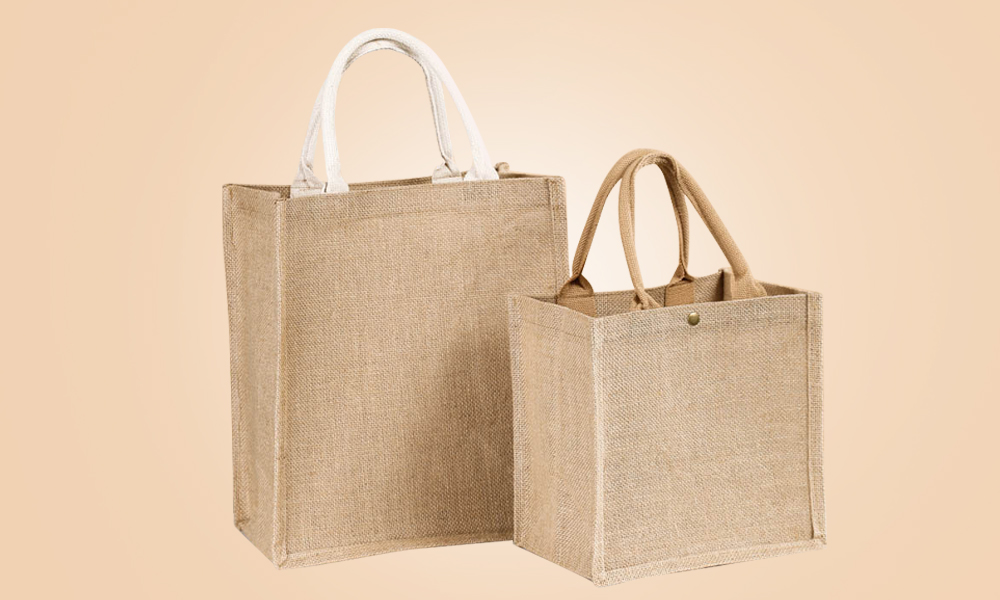 4. Wine paper bag
With the continuous advancement of papermaking technology, manufacturers have been able to print various advanced processes on paper. At present, there are more and more styles of paper wine bags on the market, and the colors are more vivid, and some wine manufacturers prefer to choose wine paper bags as the outer packaging.
The advantages of choosing wine paper bag packaging
1. Convenient printing and cost-saving
Compared with bentwood wine boxes, the cost of wine paper bags is lower. It is also easier to be printed and colored. Printing company logos, advertisements and other promotional content on wine paper bags is much more convenient than bent wood wine boxes.
2. Fast production and short time-consuming
When placing an order, the biggest concern for wine makers is delivery time. Due to regional and cost constraints, they have to consider the delivery time of the selected wine paper bag supplier. A week's delay means they may lose the best time to sell. And choosing paper wine bags as packaging, its fast production process can help them save a lot of cost and time.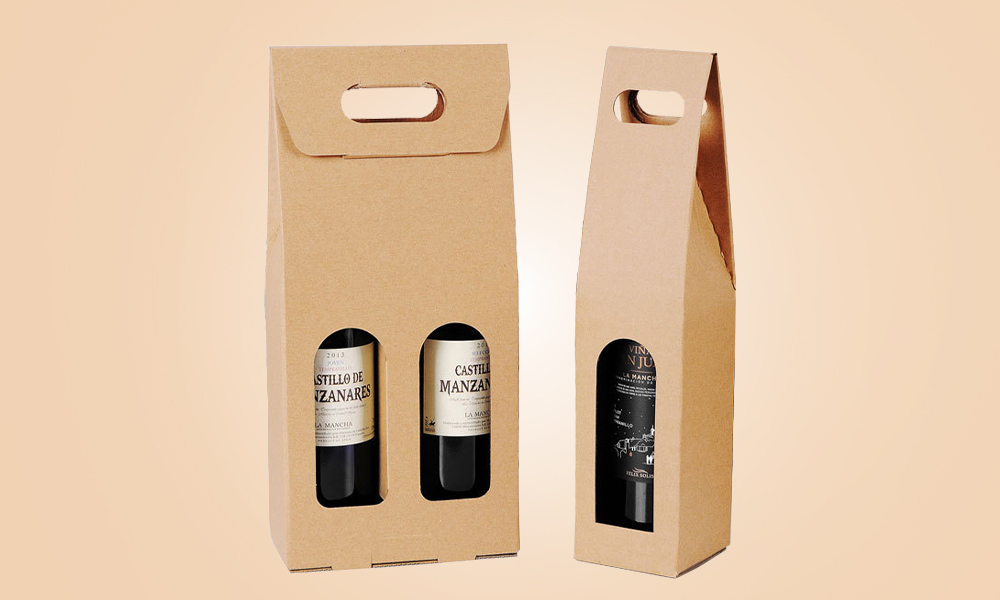 3. Various materials, fast selling
One of the advantages of choosing paper wine bag packaging is that its material is not limited, and there are high-quality materials such as white cardboard, coated paper, and kraft paper to choose from. Red wine manufacturers can design according to the needs of the products and the characteristics of the company, and choose the grammage, printing process, patterns, etc. of paper packaging. We all know that the reason why many products sell well has a lot to do with their packaging, and the most important thing for wine manufacturers to consider is the choice of packaging wine paper bags.
How to choose a wine paper bag packaging manufacturer?
At present, the relationship between supply and demand in the wine paper bag production market is still very tense. Although there are many paper bag and carton packaging manufacturers in the market, many wine manufacturers still cannot find a professional wine bag packaging manufacturer to cooperate with, which leads to an increase in order costs. Therefore, we need to do the following investigations when choosing a wine paper bag packaging manufacturer.
1. Manufacturer's background strength
The background strength of the manufacturer is an important investigation that many brewers will do when considering whether to choose to cooperate with them, such as the establishment of the manufacturer, the large-scale machinery of the factory, the production process, the quality control and the professionalism of the personnel.
2. Can the manufacturer provide the design
Personalized paper wine bags are a choice made by most brewers. It would be better if the manufacturer's management department is perfect and a large-scale design department is set up. In this way, wine paper bag manufacturers can make choices more quickly, without having to spend extra money on design.
3. Manufacturer's sales service
In terms of packaging, the requirements of brewers are much stricter than those of brand merchants such as clothing and shoes, and the professionalism of sales and service loyalty of packaging manufacturers also determines whether brewers choose to cooperate with them.
Finally, I will share with you a paper packaging manufacturer from Yiwu, China - "Yiwu Jialan Packaging Products Co., Ltd.". Founded in 2014, Jialan has been active in the global packaging industry for eight years, with partners all over the world, as many as 26 brands cooperate in packaging design, with a dedicated design team and first-class sales staff, who can provide your order Troubleshooting.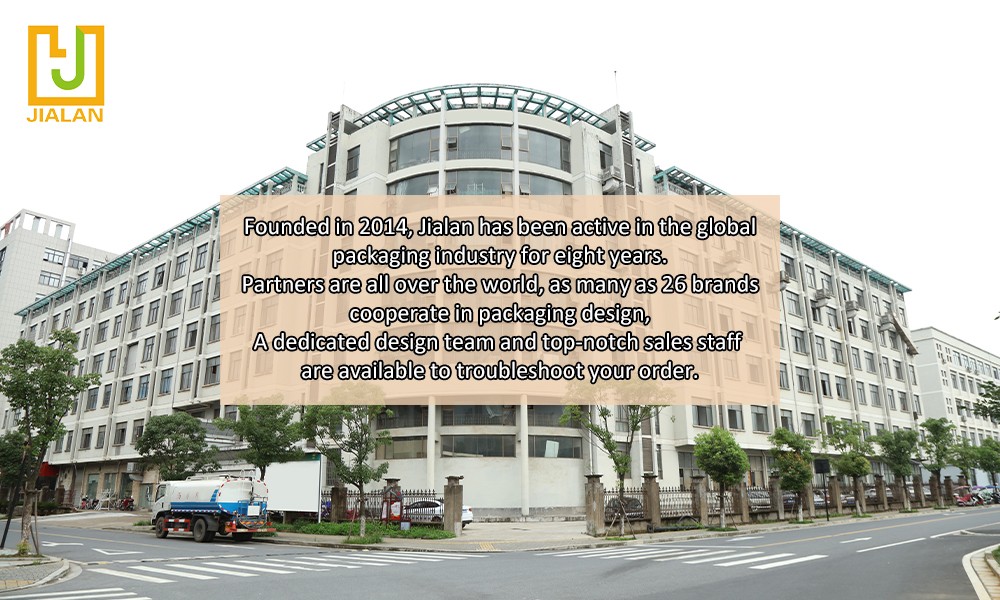 If you are worried about finding a wine paper bag packaging manufacturer? If you don't know who to put the order to, you can rest assured, then you can consider Yiwu Jialan Packaging Products Co., Ltd.Because Jialan is not only a company based on paper packaging but also a humanized and international enterprise. In Jialan, you can enjoy high-quality service and more affordable unit prices.